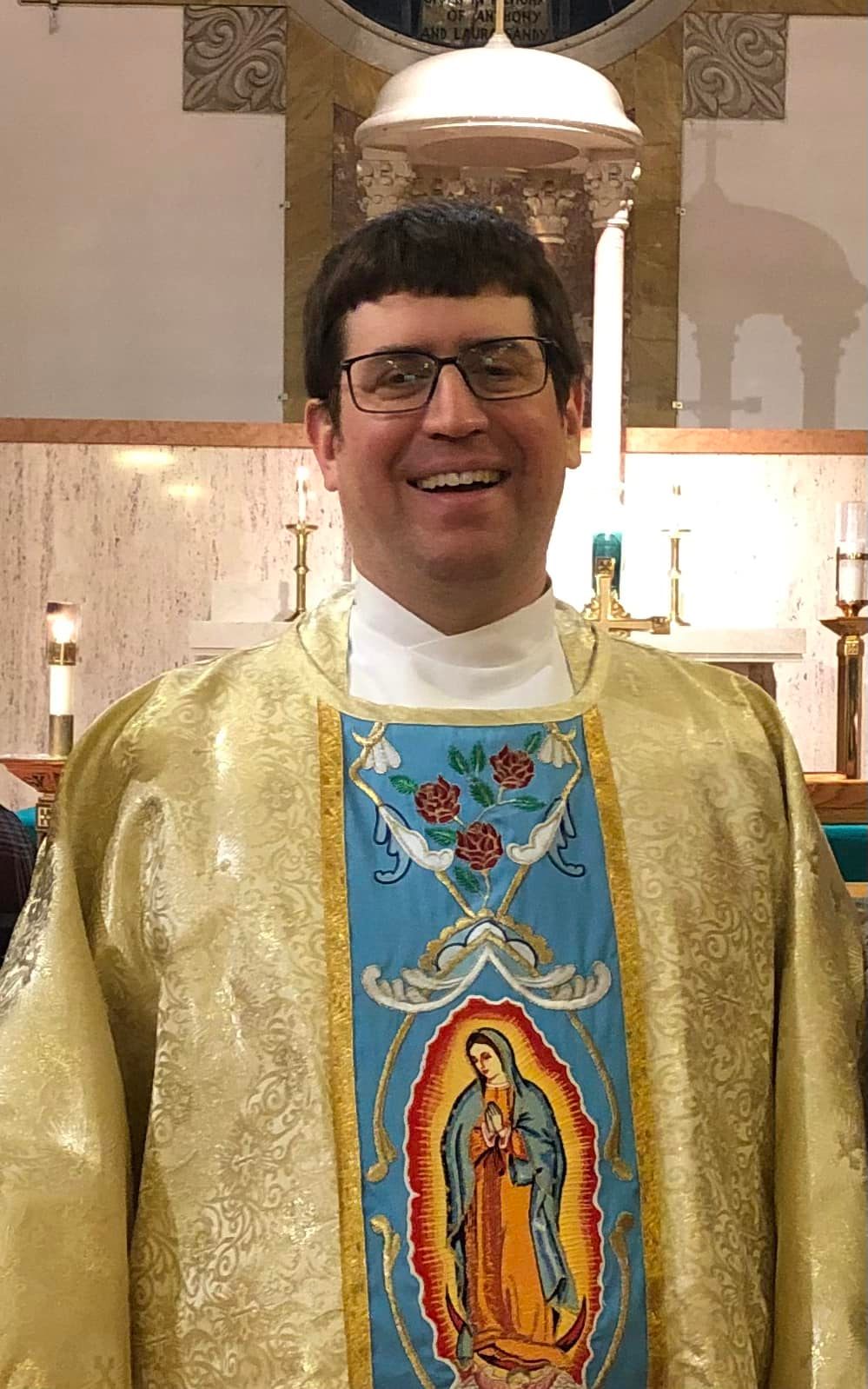 Fr. Bill Barron is being transferred by Bishop Persico from Assumption and St. Mary's Parishes to the pastorship of St. Agnes, Morrisdale, Immaculate Conception, Osceola Mills, and Ss. Peter and Paul, Hawk Run, effective July 6, 2022.
When a priest is transferred, the transition period is typically a time of grief in his life and the life of (we hope) many parishioners. We acknowledge the sadness that comes with saying goodbye as well as opening ourselves up to the good things God has in store in the future. As a priest says farewell to a parish that he loves, he also prepares his heart to embrace the new parish. Likewise, as people say goodbye to a priest they care for, they also prepare to welcome the new priest as part of their faith journey.
As the Holy Spirit "tills the soil" in our diocese, may all of our parishes be drawn into deeper relationship with Jesus who is our Good Shepherd, and may we continue to build up His kingdom through the gifts he has bestowed on us.
Bishop Persico wishes to additionally make the following announcements relevant to you:
Fr. Matias Quimno continues in his current assignment at Christ the King Manor and Penn Highlands Hospital DuBois.
Fr. David Whiteford is to be transferred from Dubois Central Catholic School. He will be the Parochial Vicar of Our Lady of Peace Parish, Erie.
Fr. Benjamin Daghir, ordained a few weeks ago, will be assigned as faculty at Dubois Central Catholic, with residence at St. Catherine's Parish.
Fr. Ed Walk will no longer be pastor of St. Bernard, Falls Creek. He will become a Senior Associate. This means that he will help out with priestly duties but have no administrative decision-making roles. Fr. Walk will reside at Assumption Rectory, Sykesville.
Msgr. Richard Siefer will be the pastor of St. Catherine's and St. Michael's, Dubois, St. Bernard, Falls Creek, and St. Mary's Reynoldsville and Assumption Parish, Sykesville.
Msgr. Siefer, Fr. Walk, and Fr. Daghir will assume responsibilities for the sacramental and pastoral life of all 5 parishes, while Msgr. Siefer will have sole responsibility for the administrative tasks.